High intensity magnetic separator is of high magnetic induction intensity, strong processing capacity and saves energy. It is mainly applied to separating weak magnetic materials from light metal materials such as aluminum and magnesite, heavy metal materials like zinc ore and part of nonmetal materials. High intensity magnetic separator is widely applied to beneficiation. It is a piece of general magnetic separating equipment.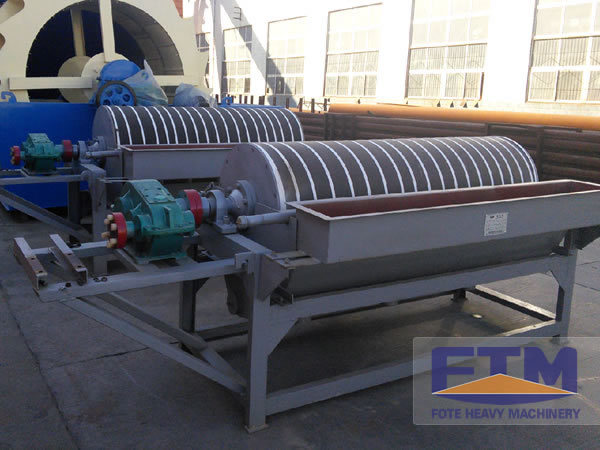 High intensity magnetic separator is also called high strength magnetic separator or super-strong magnetic separator. It is the umbrella name of many magnetic separation machines whose magnetic induction intensity is between 10000 and 16000GS or above and used to separate weak magnetic minerals.
High intensity magnetic separator is specially designed for separating the weak magnetic minerals in light metals, heavy metals and part non-metallic minerals. It can significantly improve mineral grade by 3% to 15%. This type of magnetic separation machine has good separation effect and can create considerable economic effectiveness.
The features of high intensity magnetic separator:
1.Strong magnetic induction force. The magnetic system is all made of NdFeB magnetic materials with high magnetic energy product, strong coercive force and high magnetic flux density. And the effective separation surface is of high magnetic induction force.
2.Strong processing capacity. It adopts special design of magnetic circuit, enhancing magnetic tilting force and speed, without material blockage.
3.Save energy. Its operation process consumes less electric energy.
4.Service assurance. We offer free equipment installation and debugging, as well as the operating and maintenance personnel training.