Ceramic ball mill is also called Chinaware ball mill, which belongs to a kind of ball mill. Then, what are the advantages of ceramic ball mill when compared with other ball mill? I believe that a lot of people do not too understand in the choice of milling equipment, or even appear choice dyslexia. Today, as ceramic ball mill manufacturer in China, Fote Machinery will explain the details for you.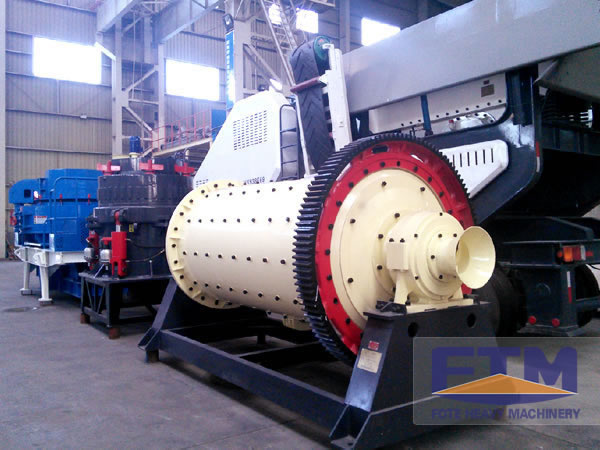 When compared with other ball mill, ceramic ball mill is different in the performance of grinding medium, especially the volume density, wear, the shape and the milling efficiency. Ceramic ball is commonly higher than the milling efficiency of natural siliceous ball. At the same time, with the increase of porcelain ball bulk density, the efficiency of ball mill is higher and higher. When the ceramic ball is heavy with alumina content increases, it will have lower wear. You should know that the grinding fineness of ceramic ball mill is inseparable with its working efficiency. In the ceramic industry, grinding media is widely used, which can be divided into natural and artificial kinds. Natural kind refers to the siliceous pebble after years of impact friction and natural formation in rivers; artificial one can be divided into artificial and natural silica ball (it is made of artificial natural silica after being crushed into a certain size). The ceramic balls with different alumina content, such as common ceramic ball, medium porcelain ball and high aluminum porcelain ball. As long as you well grasp the lifeblood of the grinding media, it can better serve the ball mill.
Ceramic ball mill also has the advantages of less investment, energy saving, novel structure, simple operation, safe use, stable and reliable performance when compared with similar products. It is suitable for the mixing and grinding operations of the ordinary and special materials. Customers can choose the proper type and liner according to the proportion and hardness of materials. If you have any problem about ball mill, please consult us all the time!