Technical Data
Brand Name: Fote Machinery

Application: Ore concentrate/separator plant

Main Equipment : Jaw crusher, impact crusher, hammer crusher, flotation machine, classifier, ball mill, concentrator, etc.
Gold ore concentration plant consists of jaw crusher, hammer crusher, ball mill, classifier, flotation machine, concentrator, dryer mine feeder, hoist and conveyor. It has unique features such as high efficiency, low energy consumption and large capacity. At the gold ore processing plant, gold should be extracted from the ore. The processing plant alternates between treating ore from the mine open pit and from the underground mine. Fote Machinery is one of world leading suppliers of complete gold ore beneficiation plant.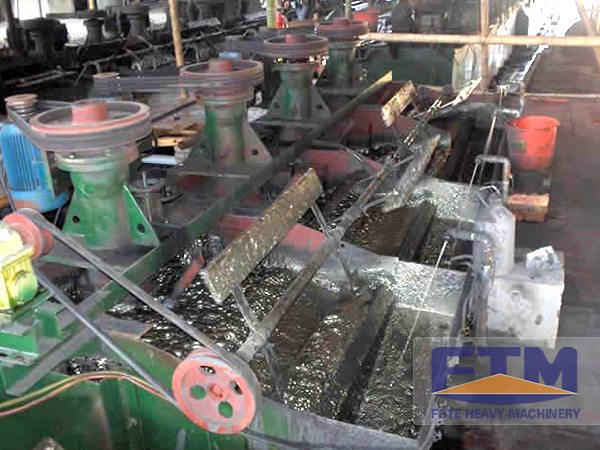 Gold Ore Processing Process
The Crushing Section: The gold ore from the mine site is always with size 0-400mm or 0-600mm after blasting. We use the crushing plant to crush the raw gold ore into 0-8 or 0-10mm.
Primary Grinding and Classifying Section: The gold ore with the size 0-8mm or 0-10mm will be fed into the ball mill. At the end the powder will be mixed together in the ball mill as slurry to send to the spiral classifier.
The Flotation Processing Section: The slurry from the agitator will be concentrated in the flotation machines. For the flotation processing sections like how many stages for concentration flotation and how many stages for scavenging flotation and the PH value, the type of collector, inhibitor, foaming agent and its dosage should be fixed by the dressing test.
Our customer
FTM has equipment installed throughout the world in areas
such as South Africa, Middle East, West Asia,India, Philippines, Western Europe, Southeastern Asia.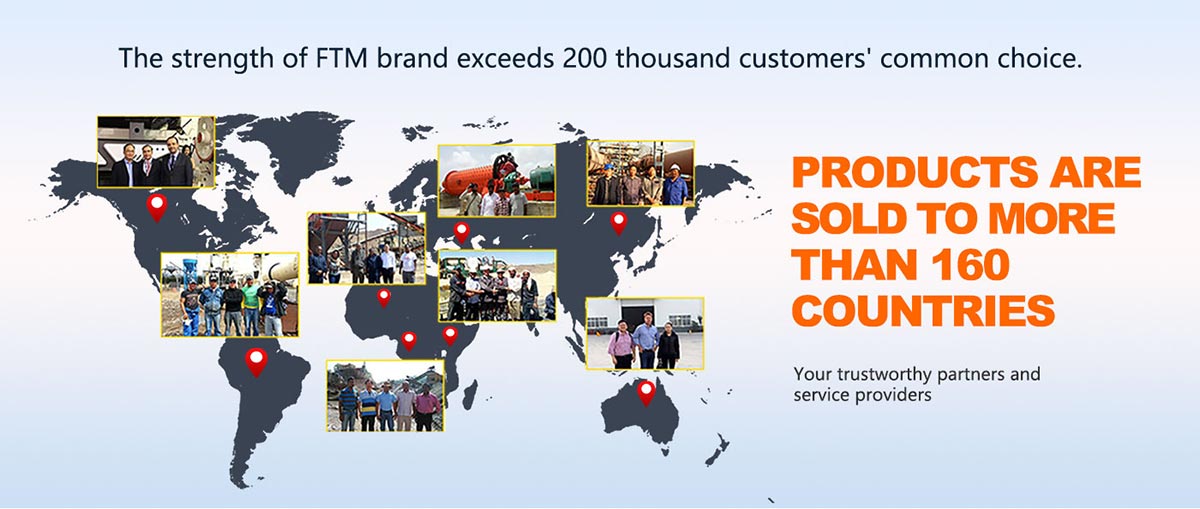 Ancillary Equipment
What Can I Do For You?
NOTE: You can also send a message to us by this email info@sinoftm.com , we will reply to you within 24 hours. Now tell us your needs, there will be more favorable prices!