Technical Data
Input Size: 300-1050mm

Motor Power: 1.1-22kw

Overall Dimensions: 2300*1360*780-6082*2580*2083mm;

Application Range: Metallurgy, mining, coal mines, ore beneficiation, building materials, chemical industry, etc.
Parameter Form

1 Smooth vibration and reliable work
2 Clearance of grizzly bar is adjustable
3 More wear-resistant parts
4 Special design of grizzly bar can prevent materials jam
5 It can be equipped with variable-frequency and variable-speed motor to adjust frequency, thus changing the output and easily control feeding amount, which is no need to frequently start the electro motor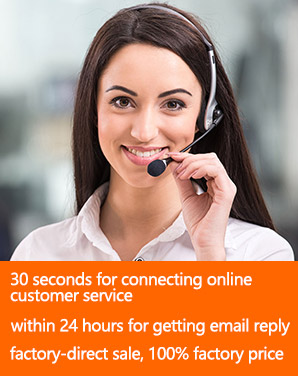 Vibrating feeder is also known as vibrating grizzly feeder, motor vibrating feeder and mining vibrating feeder. It can evenly, regularly and continuously feed lump and granular materials to the materials receiving device from storage bin. Generally speaking, vibrating feeder is not used alone, which is usually used to feed materials into crushers in sandstone production line and ore beneficiation plant. It is widely used in metallurgy, mining, coal mines, ore beneficiation, building materials, chemical industry, etc.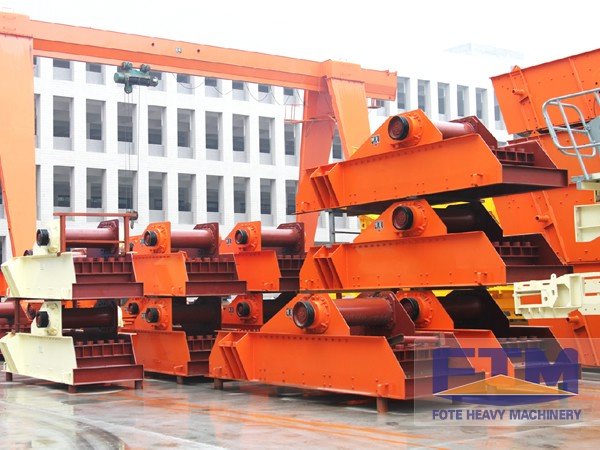 Vibrating Feeder Manufacturer
Henan Fote Heavy Machinery Co., Ltd. is a professional vibrating feeder manufacture specialized in scientific research and development, engineering design, production, installation and debugging of all kinds of mining equipment, including sandstone equipment, ore beneficiation equipment, powder making equipment, building materials equipment, cement equipment, solutions, etc. The large and small vibrating feeder price of our company is very reasonable, welcome to our company for visisting.
Our customer
FTM has equipment installed throughout the world in areas
such as South Africa, Middle East, West Asia,India, Philippines, Western Europe, Southeastern Asia.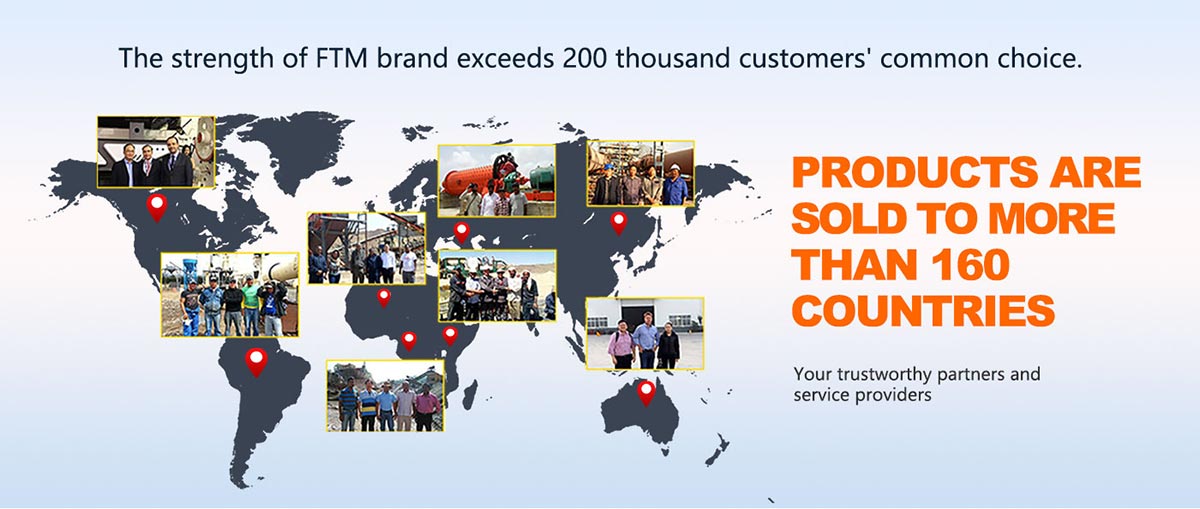 What Can I Do For You?
NOTE: You can also send a message to us by this email info@sinoftm.com , we will reply to you within 24 hours. Now tell us your needs, there will be more favorable prices!