What Is a Rod Mill?
The so called rod mill is named because the grinding media inside the cylinder are steel bars. Generally speaking, MBS rod mill can be divided into wet type rod mill and dry type rod mill according to rod milling process, which is suitable for primary grinding in ore processing plant, chemical plant, electro powder department and so on.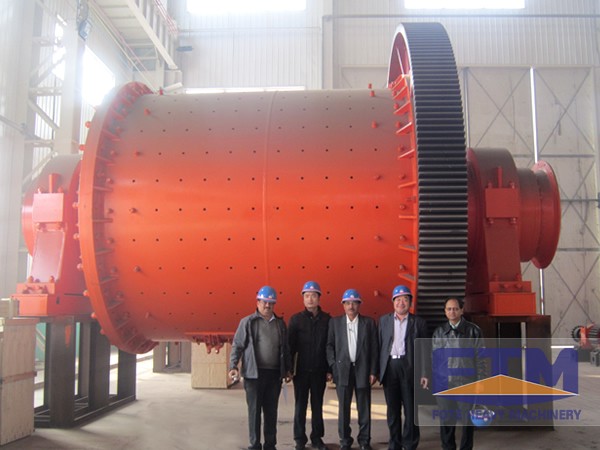 Installation Notes of Grinding Rod Mill
1. Before installation, checking whether each spare part has any damage in transportation process and whether spare parts are complete according to packing list.
2. Before leaving the plant, rod mill manufacturers have conducted several hours of trial operation, so, the running of rod milling machine should be normal. However, even so, you should also carry out a comprehensive check after the rod mill is installed on site. You should especially check whether the lubricating oil pipe is connected tightly. Before trial operation, you should refuel.
3. Check whether connection between each part is firm and reliable and whether there are foreign bodies on the impeller. If there are foreign bodies on the impeller, timely rule out in time. Check whether motor wiring is correct and voltage is normal.
What Is the Difference Between Rod Mill and Ball Mill?
Basically speaking, rod mill is similar to overflow ball mill, however, there is still difference existing.
1. Grinding media are different. Grinding media of rod mill are steel bars, while those of ball mill are steel balls.
2. Rod mill is not suitable for fine grinding. For coarse grinding, when product granularity is between 1 to 3mm, processing capacity of rod mill is bigger than ball mill with same specification. For fine grinding, when product granularity is smaller than 0.5mm, grinding effect of rod mill is not as good as ball mill with same specification.
3. Rod mill has certain selective grinding effect because grinding media of rod mill and ores is in line contact. Hence, it has uniform product granularity and less over crushed ore grain.
4. Productivity of rod mill is generally about 15% lower than that of grid ball mill with same specification. Because surface area of per unit volume of steel bars is smaller than steel balls,
5. Feeding granularity of rod mill is generally 15 to 25mm. When diameter of rod mill is greater than 2400mm, its feeding granularity can reach 40 to 55mm. product granularity of rod mill can be up to 1~3mm.
Currently, ore rod mill with less than 4500mm diameter is frequently used. The advantages of grinding rod mil for sale are improvement of each structural part, longer service life based on efficiency improvement, more stable and safe operation, reasonable price and so on. Fote Machinery is a professional rod mill manufacturer in China. And China rod mill price is the most favorable all over the world.