Dryer machine is mainly used to dry materials with certain humidity and granularity in mining, ore beneficiation, building materials, chemical industry, etc. It has wide adaptability to materials, which can dry a lot of materials, including sawdust, palm shell, wood chips, straw, slag, coal kaolin, mining powder, clay, sand, limestone and so on. Because of its simple structure and convenient use, drier machine is widely used in many industries.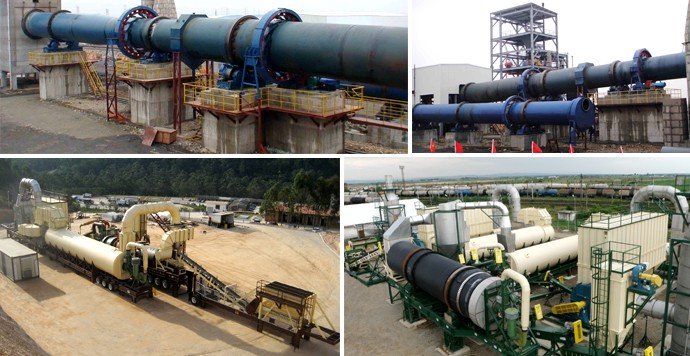 The commonly used drying machines are industrial dryer, rotary dryer, slurry dryer, three-drum dryer, dual-drum dryer, hot air dryer, wood dryer, etc. Dryer machines of Fote Machinery choose the reasonable operation parameters, which can save more than 10-15% of coal and electricity, and improve the output by more than 15%. So, it is widely used in cement and ore beneficiation industries.
Henan Fote Heavy Machinery Co., Ltd. is dedicated dryer manufacturer specialized in production of dryer machine for more than 20 years, our dryers are broadly used to dry slag, limestone, pulverized coal, clay, kaolin, wood chip, sawdust, sand, mineral powder, etc. Dryers are mainly composed of rotation body, lining plate, transmission device, supporting device, sealing ring, etc, which have such advantages as reasonable structure, well manufacturing, high output, low energy consumption, convenient operation, etc.
Our customer
FTM has equipment installed throughout the world in areas
such as South Africa, Middle East, West Asia,India, Philippines, Western Europe, Southeastern Asia.