Technical Data
Input Size : ≤20-≤25mm

Processing Capacity : 1.5-338t

Processed Materials : Coal, salt, gypsum, tile, limestone, etc.

Application : Cement, silicate product, new building materials, refractory materials, chemical fertilizer, ferrous and non-ferrous ore processing, glass, ceramics, etc.
Introduction to Cone Ball Mill
Cone ball mill also called conical ball mill is important ore processing equipment for fine grinding of materials after being crushed. It is widely used in silicate product, new building materials, refractory materials, chemical fertilizer, non-ferrous metal processing, glass, ceramics and other industries, which can grind various ores and other grindable materials in wet or dry method. The conical ball mill for sale is of high quality and superior performance.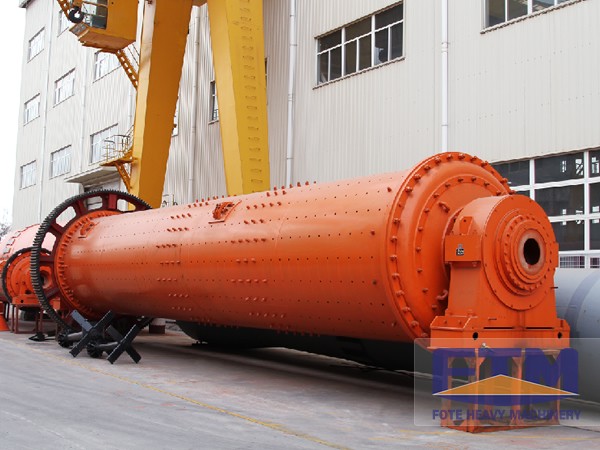 Features and Advantages of Cone ball mill in China
1. Sliding bearing greatly reduces friction force and saves energy consumption.
2. Discharging end of conical ball mill uses conical design, which increases repeated grinding effect and further improves grinding fineness.
3. Grooved ring lining board increases ball contact surface, thus strengthening grinding effect.
4. Overflow control of material discharging has good effect on ore and reduces power at the same time.
5. Conical ball mill uses whole frame, which is easy to install.
Fote Machinery as famous conical ball mill manufacturer in China professionally produces conical ball mill, ceramic ball mill, slag ball mill, grid ball mill, overflow ball mill, etc. China conical ball mill price is the most favorable. Welcome all of you to come to China for purchasing.
Maintenance Tips of Cone Ball Mill
Operators should strictly comply with operation and maintenance instructions to make cone ball mill operate more efficient and have better grinding effect. Before starting, do check whether each connecting bolts are tightened or not; fastening condition of gear, coupling and spoon head of feeding device. Besides, do make sure the oil of oil tank and reducer is enough. The whole lubricating device and instrument should also be in good condition.
Our customer
FTM has equipment installed throughout the world in areas
such as South Africa, Middle East, West Asia,India, Philippines, Western Europe, Southeastern Asia.