Technical Data
Type : ore processing equipment

Ball Capacity: 0.05-15t per times

Reference Power : 2.2-75KW

Processed Materials : suitable for mixing and grinding common and special materials
Parameter Form

1Energy-saving design, smooth operation and no powder pollution
2Uniform product fineness and saving energy
3Less investment, high efficiency and low failure rate
4Stable and reliable performance, simple operation and safe use
5Suitable for fine grinding of ceramic glaze, quartz sand and other materials with strict requirements for iron content and clean degree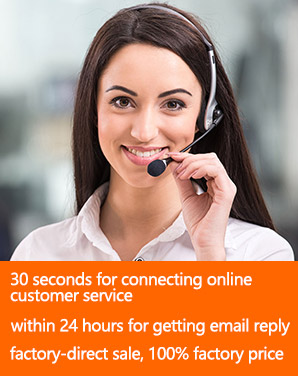 What Is a Ceramic Ball Mill?
Ceramic ball mill, also called Chinaware ball mill, is namely the ball mill whose lining plate is made of ceramic. It has small volume, which is usually suitable for small batch production in trial production stage. Ceramic ball mill is also called Chinaware ball mill, which is suitable for materials mixing and grinding. It is new type energy saving ball mill, which has the advantages of saving time and electricity, easy to operate and more stable and reliable performance compared with other ball mills.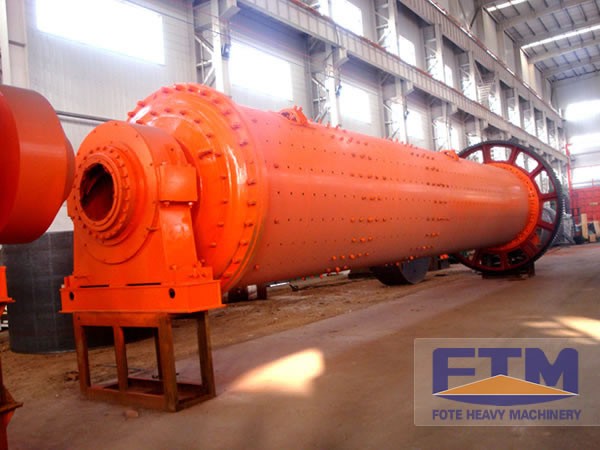 Problems and troubleshooting of Ceramic Ball Mill
1. Bolts looseness
Chinaware ball mill may have regular and big beat sound. It is because part of the bolts of lining board are not tightened. When the ceramic ball mill is running, lining board taps on grinding cylinder of ball mill. At this time, we can find position of lining board of ball mill based on sound, then find the loose bolts to tighten them.
2. Abnormal noise of reducer
Normal running noise of reducer should be uniform and smooth. If the gear has slight tapping sound and hoarse friction sound, while ball mill has no obvious changes in running process, you can continue to observe to find the reasons, then stop ball mill for handling. If the noise is bigger and bigger, do immediately stop ceramic ball mill for checking.
Fote Machinery, the famous ceramic ball mill manufacturer as well as Chinaware ball mill suppliers in China, has many years of production experience of various kinds of ball mills. In addition to ceramic ball mill for sale, Fote Machinery also has conical ball mill, grid ball mill, slag ball mill, cement ball mill, raw materials mill, etc. The China ceramic ball mill price is rather reasonable. Welcome all of you to visit our company.
Our customer
FTM has equipment installed throughout the world in areas
such as South Africa, Middle East, West Asia,India, Philippines, Western Europe, Southeastern Asia.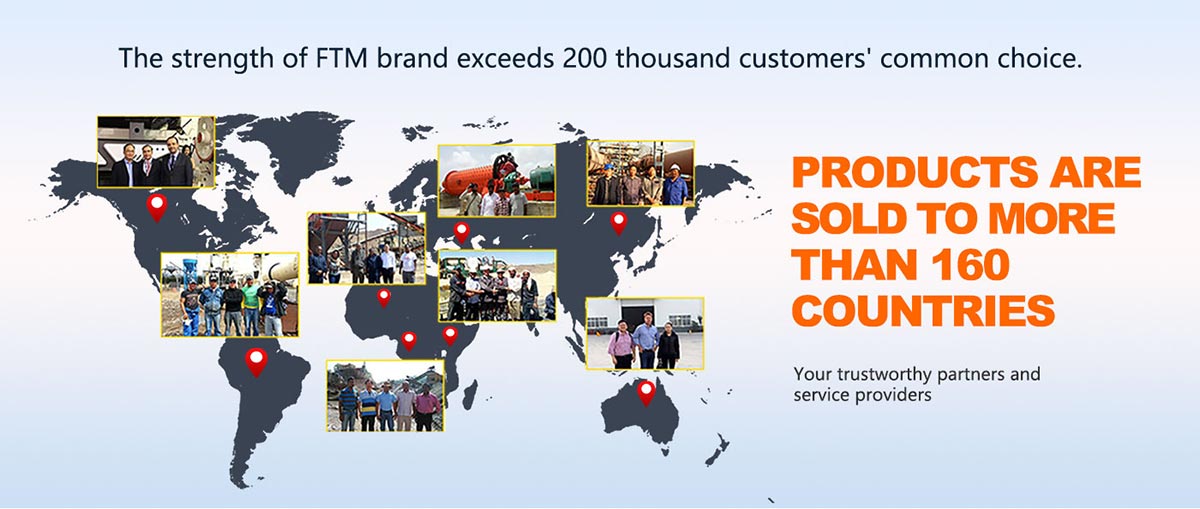 What Can I Do For You?
NOTE: You can also send a message to us by this email info@sinoftm.com , we will reply to you within 24 hours. Now tell us your needs, there will be more favorable prices!