What Is Magnetic Separation Process?
Magnetic separation process is the combination of wet and dry magnetic separation methods, which mainly carries out three stages of magnetic ore dressing process. It is also called iron magnetic separation plant, magnetic mineral processing plant and magnetic plant.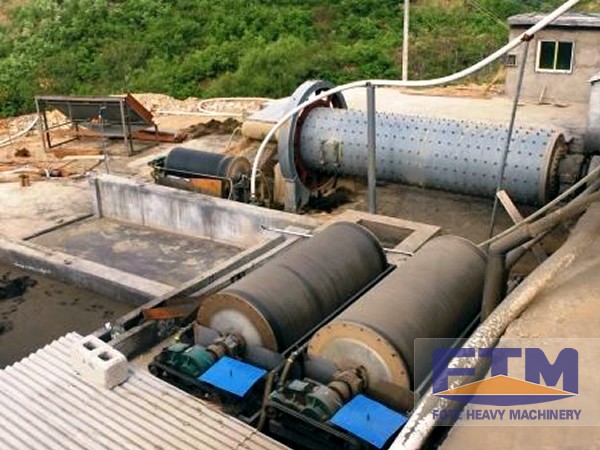 Advantages of Iron Magnetic Separation Plant:
This joint method leads to 90 % ore utilization. It can save water as well as costs. Magnetic dust is collected by dust collecting devices, which will not cause air pollution. It is a creative method with high productivity, high quality and less environmental pollution.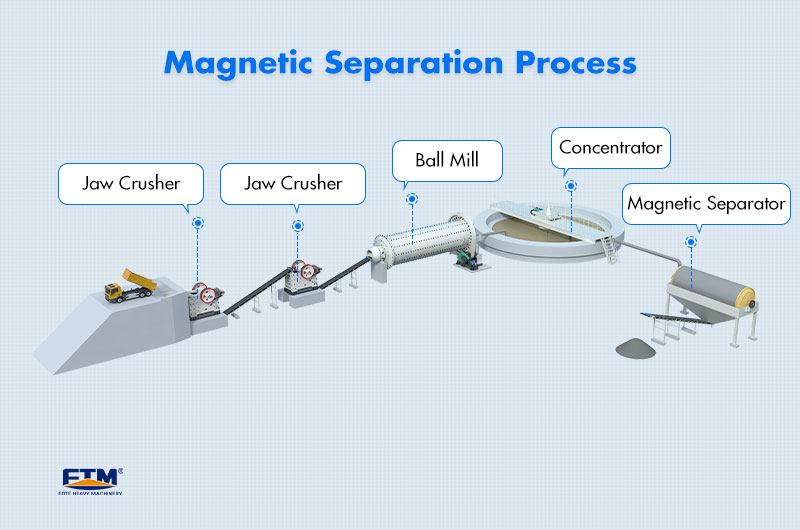 Fote Machinery produces magnetic separator, wet separator, dry separator, barrel separator and other magnetic separating equipment with reasonable price and reliable quality. We can produce corresponding products according to the different requirements of customers. In addition, our company will send technicians to guide the on-site installation and training. Welcome to visit us!
Ancillary Equipment