Jaw crusher processes materials on the principle of collision between jaw plates and it is used in the first process of all kinds of rocks crushing. Stone jaw crusher can crush materials whose compressive strength is less than 320MPa to mediate granularity one time. It often forms a whole set of sand production line by combining with cone crusher, impact crusher, sand making machine and other equipment. PE jaw crusher is widely used in mining, metallurgy, chemical, construction materials, electricity, water conservancy, transportation, etc. It can be divided into large jaw crusher and small jaw crusher or mini jaw crusher.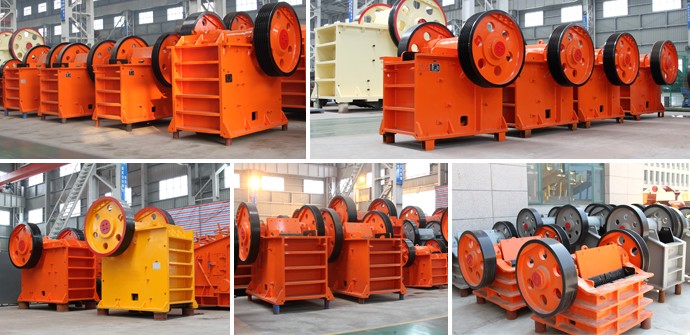 Spare Parts of Jaw Crusher for Sale
Jaw crusher is mainly composed of fixed jaw plate, movable jaw plate, toggle plate, rack, eccentric shaft, big pulley, flywheel, side guard plate, bracket, bracket backseat, gap adjustment screw, reset spring, etc, among which the bracket has an insurance function. Jaw crusher spares, or spare parts, are used for the exchange of the used jaw crusher parts. How to choose a suitable jaw crusher spare is according to the type of jaw crusher in your own.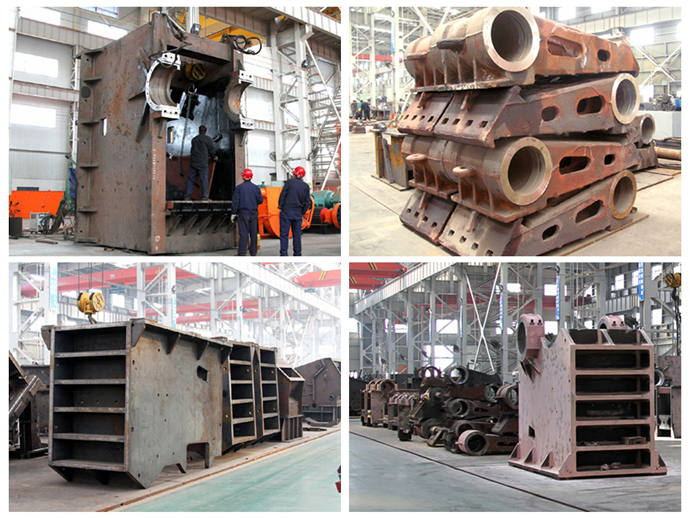 Unique Performance Advantages of Jaw Crusher
1. Deep-chamber Crushing, High Efficiency and Energy Conservation.
The optimized deep-chamber crushing has no dead zone, so the feeding and crushing efficiency is greatly improved. It can save energy 15%-30% per machine, and the system can save energy more than 1 time.
2. Strong Bearing Capacity and High Stability
The combination of bigger heavy eccentric shaft processed by forging stock, high-manganese steel jaw plate and high-level cast steel movable jaw make the equipment has a stronger bearing capacity and higher stability.
3. Advanced Processing Technology and Long Service Life
Learn advanced manufacturing technology and make a digital analysis of every part's functioning state. It has a compact inner structure and longer service life.
4. Centralized Lubrication System and Easy Maintenance
The uniquely designed centralized lubrication system makes it much quicker in part lubrication and less in maintenance work.
5. Simple Structure, Convenient Check and Repair
Simplify the excessive components on the basic principle of compound pendulum, making the whole equipment simple, efficient, strong in crushing capability, convenient in operation and maintenance and low in operation cost.
6. Big Regulation Range of Discharging Granularity, Multi-Functions
The spacer type discharging regulation device improves its adjustment range of discharging granularity and flexibility, so it can satisfy all kind of processing requirements of customers.
7. Low Noise and Little Dust
This equipment is accordance with the national environmental protection standard. It has low noise and can be equipped with dust removing device. The working environment conforms to the environmental protection requirements totally.
Related Products