Impact crusher or impact crushing machine can deal with all kinds of coarse, medium and fine materials (granite, limestone, concrete, etc.) with less than 500mm side length and less than 350MPa compressive strength. It is widely used for crushing all kinds of ores and aggregates in railway, highway and construction industries. Both big and small impact crusher of our company is the latest generation of crusher which has combined domestic and foreign advanced technology with the specific mining conditions of domestic stone industry.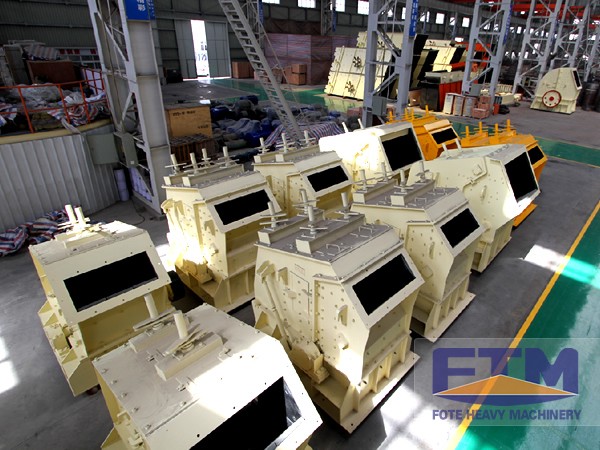 Features of Impact Crushers:
1. Unique structure.
It has keyless connection, strong rigidity and high moment of inertia. The high chromium plate hammer is impacting and abrasion resistant.
2. High efficiency and energy conservancy.
It has large feeding size, high crushing cavity, complete crushing function, high production efficiency, less wear and the most favorable prices, which can bring more comprehensive benefits.
3. Fine product particle size.
It is in cubic shape, which is good in grain shape. The particle size is adjustable and the crushing process is simplified.
The Structure of Impact Crusher:
Impact crusher has simple structure, which is composed of case, rotor and the impact plate. The major working part of stone impact crusher is the high-speed rotating rotor with the plate hammer. Mutual collision of materials will occur between blocks during its impact process. Because of attack from the plate hammer and collision between each other, the internal cracks, constant release or even broken will appear. Impact devices are used to bear materials counterattacked by the plate hammer and then rebound them out. The impact plate is welded by steel plate, whose back surface can adopt wear-resistant lining board, impact rod or grate.
Related Products