Overiew of the Thickener
Concentrator or thickener is a new kind of dewatering device for dewatering of concentrate and tailings in ore dressing plants, which is widely used in metallurgical industry, chemical industry, coal, non-metallic mineral processing, environmental protection and other industries.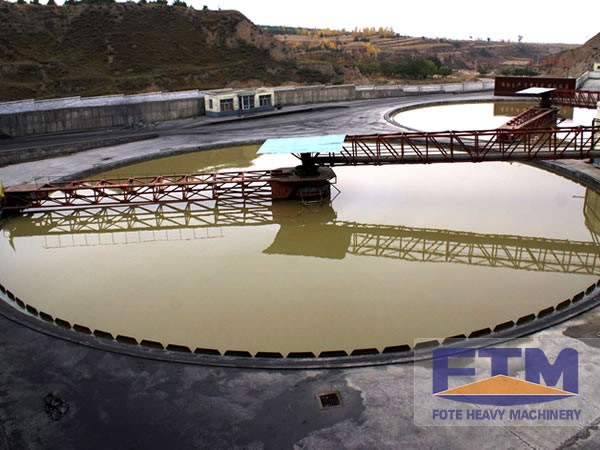 Features of Concentrator
(1) It is equipped with inclined plate to shorten the settlement distance of mineral particles and increase the size of settlement;
(2)Sleeve has been moved to a lower position, which effectively prevents the flower phenomenon caused by excess pressure.
(3) Curved lines contributes to high concentration, thereby increases the processing capacity.
Tips for Maintenance of Thickener
1. Put in materials when it is operating normally;
2. Tools and other items brought by maintenance staff should be prevented from falling into the pool;
3. Always check whether the oil pipe is leaking ,the flow of oil is smooth and whether the contact point of the circuit is intact;
4. Refuel lubrication points regularly.
Fote Machinery as dedicated concentrator manufacturer in China produces concentrators with favorable prices and firm quality assurance. Our professionals will design more reasonable and economical beneficiation production line for free based on your actual situations. Welcome to get in touch with us, we can provide you best concentrators and China concentrator price.
Related Products