Introduction to Chute Feeder
Chute feeder is suitable for short distance transport of metal and nonmetal materials, and it is often used for sending the massive and granular materials from the storage silo various feeding devices. Chute feeding machine is widely used in metallurgical industry, chemical industry, coal, mining and hydroelectric engineering and other departments.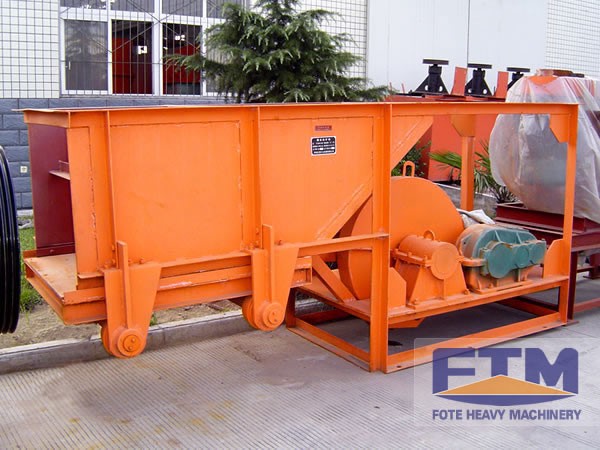 The Advantages of a Chute Feeder
1. It has flexible installation and easy operation;
2. It has high working efficiency with 20-60 beats/min frequency of slot backplane and stroke of 20-200mm;
3. Chute feeder for sale has strong versatility, which is suitable for the ore with particle size less than 500mm.
Application of Chute Feeder
This kind of feeder is applied to the short distance transportation for the metallic and nonmetallic materials, and it is widely used in the department of metallurgy, chemical industry, coal, mine as well as the water conservancy and hydropower engineering. The chute feeder feeds the bulk and granular materials to different equipment from the storage bin.
Fote Machinery as famous chute feeder manufacturer in China is specialized in producing feeders; there are also vibrating feeder, mechanical feeder, mining feeder and pendulum feeder besides chute feeder, all of which are of reasonable prices. Fote Machinery is one of the large-scale ore dressing equipment manufacturing enterprises which provides development, design, and installation, commission services for customers. If you want to know more information about China chute feeder price, please contact our online customer service or send us an E-mail to info@sinoftm.com.
Related Products